Home
We are a very friendly club, and make all Touring and Visiting Teams welcome. Founded in 1925, the Bowling Green is situated in Borough Park, adjacent to the GWR Station.
We are always looking for new members and offer reasonable terms for members of the public who wish to give bowls a try. The club holds free coaching sessions on Saturday mornings during the season. The club is open for public bowling, when there are free rinks available.
Situated at the head of the estuary of the river Dart, Totnes is 6 miles from Torbay, 20 miles from Plymouth and 18 miles from Exeter and can be approached by road and rail. During the summer a pleasure boat service runs between Totnes & Dartmouth (Times dependent on tides.)
We have many Friendly and Touring matches during the year. Our friendly matches cover a wide area of Devon, as well as clubs in Cornwall and Dorset. Touring teams come from many parts of the UK, and return regularly to enjoy our facilities.
Although the green is a standard six rinks, it is possible if requested to provide a seventh.
The club have a well stocked bar, and hold social events during the whole year. During the closed season, Short Mat Bowling takes place in the clubhouse.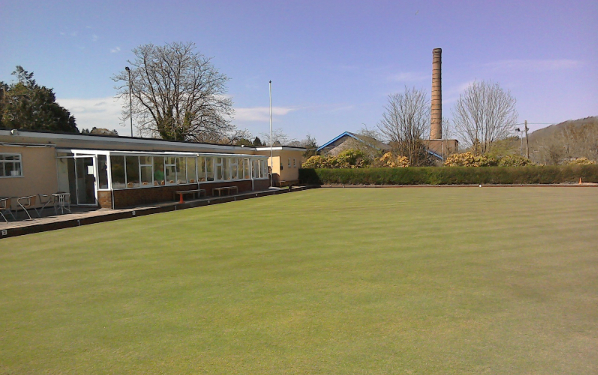 For visitors car parking is available next to Borough Park, and also at the railway station. For Coaches it is advisable to drop passengers at the rail station, as there is a short path up to the green.
Touring Groups usually take advantage of the many hotels and guest houses in the Torbay area and use our club in their itinerary.
If visitors can find the time, the town is worth a visit. As well as the historic church and medieval castle, The array of old world buildings offer many restaurants, cafes and niche shops. As well as trips on the Dart, there is a Steam railway running between Totnes And Buckfastleigh. For those with more time Dartington Hall and shops are also worth visiting.
If you are an organiser of a touring group or if you wish to visit the club in some other capacity and seek further information, please use the Contact button.
Scenes of Totnes.